Enno from Germany sent us this report about his exchange year so far!
Gaisce / President's award
The President's Award / Gaisce is a direct challenge from the President of Ireland to young people aged 15-25 to develop yourself.
There are three levels of Gaisce – Bronze, Silver and Gold
You need to take on exciting personal, physical and community challenges. You develop new skills and new friendships and in the end, you get your Bronze-, Silver- or Gold award.
My activities
Community: Nursing Home
For my community activity I went to a nursing home called Mulnerhinch.
I went there each Monday during school from 2:30-3:30.
We talked to the old people or played with cards with them.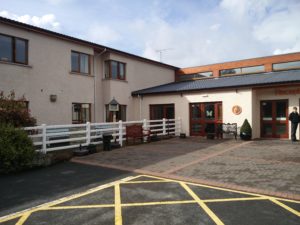 Personal skill: Piano
As I am playing the piano I took it as my personal skill. Actually, you can do everything you like to practice as a personal skill. I played 1h per week
Physical activity: Soccer
As my physical activity, I chose soccer. I am a huge soccer fan and I have been playing it since I was 6. I joined the local soccer club immediately and trained there every Wednesday evening.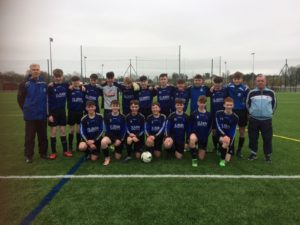 Soccer and Football
As I already said that I am a huge soccer fan I wanted to try an Irish sport as well. I got to know Gaelic football is really popular, so I joined the local football club, too. I didn't join just the teams in my area, but I also tried to get on in school with soccer and football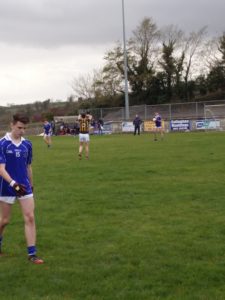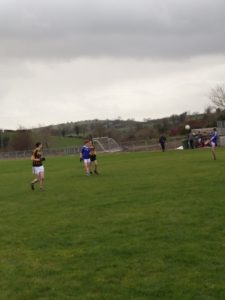 Other school activities
In school I am in Transition year in which are many opportunities to get involved in. I tried different things and it was really good as I liked a lot of them.
I began playing rugby in school and I am still doing it as I am enjoying it a lot.
I got involved in the fundraising for a wheelchair society. We went to town during school and raised money in a bucket in front of a shopping centre. We got around 1000 euro which was a great success.
I played wheelchair basketball as well which is a lot of fun!!
As our school did a TY musical, I sold tea and coffee in the break at the musical
Our school organized a trip to Lough Derg, too. I participated and it was really good as we learned something about cohesion.
Work experience on a farm
In Transition year you have a work experience as well. As many Irish are farmers I
decided to work for two weeks on a farm. I got to a lovely farm with a nice farmer, I enjoyed the work at the farm and know now more about the Irish culture than before.
At the farm I was needed to feed the cattle and calves, to clean up the shed and physical work like lifting heavy things.